7 Stage Growth Academy
Next Event – October 11/12 2021

Ready to Scale Your Business?
Join Our Business Acceleration Program
7GA is for committed entrepreneurs who want to build a sustainable, profitable business that reaches its full potential. 
Having your business succeed long-term requires a level of focus and discipline that most entrepreneurs fail to execute consistently. As a matter of fact, only 4% of all businesses will generate $1M in annual gross revenue, and there are specific and distinct strategies and actions that they employ…. you will learn those strategies for your enterprise. 9 out of 10 independently owned and operated companies will FAIL in 10 years, yet 9 out of 10 franchises SUCCEED in the first 10 years. So, what is the difference? 
Systems (for EVERY aspect of your business) 
Training (for EVERY person and every position in your business) 
Focus on the most profitable products and services 
So, where are you in your business life right now? 
On the way up? Still making your mark? Have your eyes on world domination? 
Have reached a level of success, and want to create a sustainable business system to ensure that you remain on your growth trajectory without any backwards steps? 
Going out on your own, identifying your niche and seeking forward momentum?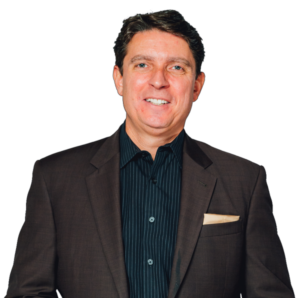 7 Stage Growth Academy is born! 
When I launched my first business (a design/build landscape company), I learned tremendous lessons, have had the benefit of working with top mentors, and have had the experiences that I have been grateful for my entire career … and now I want you to have these distinctions. I have been blessed to (hyper) grow four businesses in my career (a landscape company, a construction company, real estate development, and coaching business), and have advised tens of thousands of others on six continents to do the same. 
Who will I be working with? 
You will work with the 7 Stage Advisory team that has grown thousands of companies in over 35 countries since 1991. You will be assigned four advisors that have launched, run, managed, bought, sold and advised businesses larger than the one you are seeking to build. In other words, your advisors have been there, broken through, and have realized the success that you are hoping to achieve! Your four advisors will be subject matter experts in… 
Strategy and Execution
Business Development
Operations
Finance 
Whether you are an established business looking to scale, a start-up trying to make your mark, committing to your side hustle full-time (like I did with my coaching practice..:), or launching your company (and proving your concept), 7 Stage Growth Academy will help you: 
Differentiate and elevate yourself in your niche 

Maximize your business model through unique pricing and bundling strategies 

(Re)invigorate your Mission, Vision and Purpose (Become an MVP!) 

(Hyper) Grow your Revenues and Profits (that is what we are all about after all… 

Key strategies to attracting and maintaining top talent 

Advanced Cash Flow strategies to build your wealth while growing your business 

Maximize your impact 

Design and implement multiple lead generation strategies 
7 Stage Growth Academy is intensive and challenging. It is for those who are committed to achieving the level of impact, mastery and results in the business (and life) that you have always dreamed of. We hear you …we have been there …we were YOU before we became US. Having this experience multiple times, I can share this: There are no magic bullets, secret elixirs or end-arounds. However, there is a formula for 7 Stage Growth Academy, we have refined the formula over the years. We want to share it with you……and we guarantee it (more on that later). 
7 Stage Growth Academy Program is for leaders, achievers and high-potential producers who are willing to do whatever it takes to make their business a success. 
Here is how it works: 
Comprehensive Guidance and Support: You will receive coaching, mentoring and training from our subject matter experts in order to achieve Growth. 
The entire program is recorded and archived online so you can revisit any session by yourself, with your team, from home or work. 
All course materials, including videos, audios, transcripts, templates and additional resources are within our online member portal. You'll also be able to connect and collaborate with other 7 Stage Growth Academy members in our private online groups. 
Getting started 
We encourage you to register as early as possible in order to maximize the program's features. You'll get access to The 7 Stages of Business Success book, plus other trainings designed to help you prepare for 7 Stage Growth Academy. 
There is no 'right' time, or 'best' time to enroll…..and oh, by the way, there will never be a 'good' time for you. You need to MAKE the time. Your success is not going to magically come to you; you have to take it. When do you want to start making progress? When do you want to get on the path of growth? Is that time NOW? Then enroll NOW. 
"The program is eye-opening and fun! Carl speaks to you as if you are the only one in the room."

-Daniella Maffettone – Metric Plumbing & Heating

                                                                                                             
Let's get started! ENROLL HERE 
24/7 Access 
You will have full access to all materials in our online portal, as well as an opportunity to engage the 7 Stage Growth Academy Community in our private online groups as a lifetime member. 
60 Minutes a Day for a Lifetime of Results 
Your time investment for this program, and the growth of your business is about 5 hours per week. During this time you and your team will meet with your advisors, complete the assignments, and consume the course content. 
Positive Vibe, & Everyone's Input to the Result 
You're about to join one of the most influential group of entrepreneurs, business leaders and peak performers on the planet. 7 Stage Advisors have committed this chapter of their business life to ensure that you maximize the next chapter of yours. We are in this together, and fully committed to YOUR result. As a matter of fact, we guarantee it. Read on… 
"The 7 Stage Growth Academy was a powerful experience."

-Anna Scheller – Capri Temporary Housing

 
Let's get started! ENROLL HERE 
7 Stage Growth Academy Support Champions 
Our team is now your team. Care and satisfaction are our number one priority. If you have technical issues or are simply having a challenge you need help with, write to  CarlGould@7StageAdvisors.com and we'll take care of it..:) 
7 Stage Growth Academy – Here is how the program is structured: Preparing for 7 Stage Growth Academy
There are four focused areas of mastery in your business, and you will focus on one of those areas each quarter. You will work with your advisors through each of these focus areas to insure that your business is growing in a sustainable way (no sacrificing one side of the business in order to grow another). First, we will make sure that you are fully ready for 7 Stage Growth Academy and are investing your time and resources where you will realize the most impact. Here's the sequence of events: 
Business Analysis-Determine Your Growth Potential 
What is the gap between where you are now, and where you should be right now? In this profound session, you will identify… 
Organizational Strengths and Blind Spots
What those Blind Spots are costing you
An Action Plan to prioritize the steps for immediate growth
How to monetize the most needed steps to take
Up to 5 growth strategies for your business RIGHT NOW 
FastTrack-Identify the Immediate Impact Activities 
Growth is exciting and exhilarating…and there are usually a few obstacles that are needed to get out of the way before proceeding. FastTrack is designed to set the right foundation for growth. Your advisory team will help you identify those catalysts and assist you in getting them done. Historically, these are short-range projects that have been nagging you to get completed and are robbing your focus. 
Attend In-Person 7 Stage Growth Academy- 2 Days of Immersion for you and 3 of your key team members 

Strategic DISCoverY – The Obnoxious Offer – Make the offer no one else in your niche has the guts to make 
The quickest way to differentiate yourself from the rest and to ELIMINATE your competitors is make the offer that no one in your niche is willing to make. Be bold, be at your best, fall in love with your customer,fully commit to their success, and they will love you back. In this quarter you will perfect your offer and become a magnet for your Ideal Client Profile. 
Marketing DISCoverY – Create your Lead Generation Strategies 
Obnoxious Offer? Check ! Ideal Client Profile defined and refined? Check! Now is the time to FIND your prospects and GET FOUND by your prospects. This major area of focus will create the multiple lead generation strategies that are most appropriate for your business, and that will attract the 'sweet spot' customer that will purchase based on the value that you are delivering (not just the price) and refer you over and over and over again! 
Sales DISCoverY – Sales Process Optimization 
The most important skill you and your team will develop is the skill of influence. Sales is the lifeblood of any company. No sales, no business. Sales is simply the exchange of value, and most entrepreneurs make this waaaaay too complicated. We'll simplify it for you, and give you a repeatable process to increase your close ratios as well as your average transaction amount. 
Operations DISCoverY – Sales Process Optimization 
Every frustration you have in your business is because you lack an efficient system in that area. Imagine your business as a systematic machine that produces a quality product and experience to your customers 
"I came to (7GA) to see if I had the right marketing activities. I realized I did not have a "specific plan" but now I do! I can follow it to the letter. This is the BEST seminar I have ever been too!"
– Cheryl Hilcken – Tommy Hilcken Productions
Let's get started! ENROLL HERE 
Included With Your 7 Stage Growth Academy Membership 
 

Member Benefit

 

Value

1

Monthly Live Strategy Session (up to 1 hour) with your 7 Stage Advisor

 

$1,500/month

2

Monthly Live Implementation Session (up to 1 hour) for you, or the staff member of your choice 7 Stage Growth Academy.

 
 
 

 Monthly Live Online Conference (up to 2 hours) with Carl Gould (and special guests). Business makeovers, cutting edge strategies, case studies and live Q&A to address any issue, challenge, major happening or opportunity in your life or business. This is 'must see' advisory!

 

$2,997/month

4

Access to our Online Library for all templates, archived recordings, and course materials

 

$ 197/month

5

Invitation to our Exclusive Online Groups to connect, collaborate, share experiences and best practices with other HyperGrowth members (and advisors.)

 

$397/month

6

Tickets to 7 Stage Growth Academy for you and up to 3 of your team members. Held twice each year in the 7 Stage Advisors office in NJ. (Value: 4 x $795 each = $3,180 x 2 annual HyperGrowth Academies =$6,360)

 

$530/month

7

7 Stage Growth Academy Daily – our e-newspaper that we have created that assembles the growth articles on the web and delivers them to your Inbox….Timely. Inspiring. Relevant.

 

$ 97/month

8

The 7 Stages of Small Business Success book (Value: $24.95)

 
 

9

Biz Dev Done Right book (Value: $24.95)

 
 

10

Anatomy of a Comeback book (Value: $16.95)

 
 

11

Fix It In 5 Book (Value: $16.95)

 
 
 

Monthly Value of your 7 Stage Growth Academy Membership

 

$6,718

/month
Investment in 7 Stage Growth Academy
Success doesn't come for free, and neither does this program …but we did want to make the cost as reasonable as possible, so money is not an issue, and the choice to join 7 Stage Growth Academy is a no-brainer. This program is transformational, and we are offering 7 Stage Growth Academy for a limited time at $1,295…………………………………………$795/month. 
7 Stage Growth Academy is a month-to-month agreement, and just give us thirty-days' notice if you would like to exit the program. Come in, stay as little or as long as you would like, and squeeze every drop of value out of the process. 
The 7 Stage Growth Academy Guarantee – we give you the growth formula to achieve your stated goals and guide you through implementation. If you don't achieve your goal, you are eligible for a full refund of all tuition for the 36 months that you were in the program. You heard that right, read on… 
We're confident that if you follow the formula that we have laid out in the 7 Stages of Small Business Success (From Startup to 7 Figures in 3 Years or Less) book, meet with your advisors, attend ALL of the sessions, and play full out, you will achieve your stated business goal. After all, I wrote the book! So, here is our commitment to you should you choose the Guarantee Program: 
Attend ALL sessions for 36 months 2. Meet with your advisors EVERY time 3. Complete ALL of the assignments 4. Follow through on ALL of your commitments in full in the agreed upon time frames. 5. Interact in our online community 6. Be paid in full and a member in good standing 
…If you don't achieve the stated goal (agreed upon between you and your advisor) or are not on track for it by the 36th month, then you are eligible for a FULL refund of ALL of your membership fees. That's right, the entire 36-month program is free if we fail you. When I said we were fully committed, I meant it. We either succeed or fail, and we will do it together. 
"I had the honor of attending your last 7 Stage Growth Academy. You and your team exceeded my expectations. Frankly, I wasn't sure what to expect when I attended, but everyone blew me away. Thanks so much."

Rob P.