Ready To Scale Your Business?
7 Stage Growth Academy is motivational, educational and informative. You'll leave as a more evolved business leader, with an action plan for your business and your team.
WHAT:

2-Days of Business Immersion for 3
WHEN:

June 13-14, MON-TUE
WHERE:

Butler, New Jersey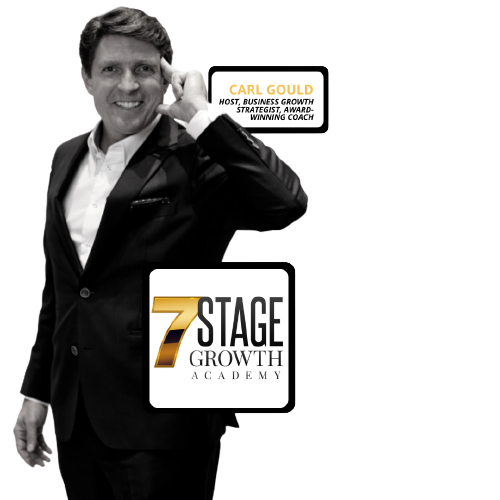 Struggling to stand out from the competition? Not reaching sales and revenue goals? Sales and marketing teams not aligned? Wishing your managers took more initiative and ran the business as if it were their own? 
You will receive personal guidance from our SMEs in your area of business to transform the results of your company.

Attend In-Person for 2 Days of Immersion for you and 2 of your key team members.
For EVERY aspect of your business
For EVERY person on your team
On the most profitable products and services
Having your business succeed long-term requires a level of focus and discipline that most entrepreneurs fail to execute consistently. 
As a matter of fact, only 4% of all businesses will generate $1M in annual gross revenue, and there are specific and distinct strategies and actions that they employ… you will learn those strategies for your enterprise.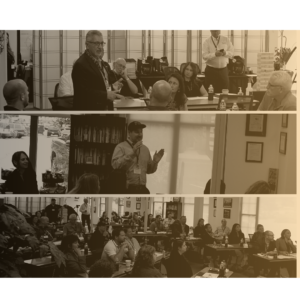 "The program is eye-opening and fun! Carl speaks to you as if you are the only one in the room."
- Daniella Maffetone, Metric Plumbing & Heating


12:30PM to 5:00PM
Opening Session. Carl opens the session by giving you the most up-to-date and cutting-edge intel from the front lines of successful businesses all over the world.

Break Out Session. Then you will break into high-level break-out sessions for peer-to-peer learning and accelerated strategic sessions.

Networking w/ Refreshments. Day 1 concludes with a networking and social event that you won't want to miss! Meet and network with like-minded business leaders in a relaxed and intimate setting.


9:00AM to 5:00PM

Immersion Day. You will follow one of the following training tracks: Strategy Business Development, Operations Finance & more..

Attend Hot Seat sessions where the 7 Stage Advisory team conduct business interventions and business make overs right on the spot.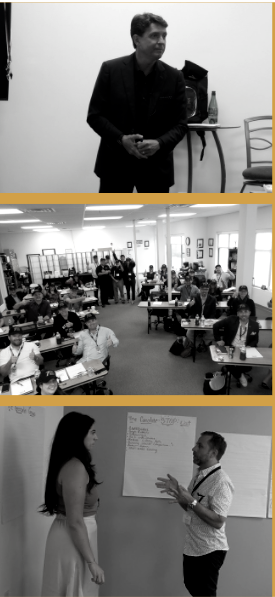 7 Stage Growth Academy will help you: 
Learn the cutting-edge strategies that have propelled companies in over 68 countries to be the best in their class.
Learn from your counterpart in other high-growth companies that are looking to take their business and their personal leadership to the next level.
You will work hand in hand with an SME who will take you through next level strategies and tactics in your particular area of the business.
These 2 days will be both motivational, educational and informative, you will leave as a more evolved business leader, and with an action plan for your business.
"I came to (7GA) to see if I had the right marketing activities. I realized I did not have a "specific plan" but now I do! I can follow it to the letter. This is the BEST seminar I have ever been to!"
- Cheryl Hilcken - Tommy Hilcken Productions
7 STAGE GROWTH ACADEMY
EVENT DETAILS:
Schedule:
Monday 12pm-5pm, Networking/Refreshments
Tuesday 9am-5pm
Location
557 Main Street, Butler, NJ 07507
Airport
Nearest International Airport is Newark International.
45-minute drive to venue. Taxi ride is $120.
Uber ($55-$105 depending on vehicle choice)
Lyft ($60-$100 depending on vehicle choice)