Problems We Solve
Struggling to stand out from the competition?
Not reaching sales and revenue goals?
Sales and marketing teams are not aligned?
Wishing your managers took more initiative, and ran the business as if it were their own?
Pivoting my StartUp
Because of you I had a second epiphany with respect to my wife's startup, we had been selling at the mid market price. This has been exhausting and not lucrative at all, so I paraphrased everything you told me and it swung my wife around to reconsider her own price positioning. As she just completed her Autumn menu we ditched the low price items, ramped up the items in the middle and set to work to create three very expensive super premium services, we had one already and increased the price 2.5x!
The result – we feel good about what we are doing and that it is worthwhile if we deliver the service ourselves at a higher price. 2 years into this process and I suspect that we will raise it another notch when we open a freestanding spa (working on the biz plan for this now) – and I think positioning at the top of the spectrum will help to raise the funding.

Took my Skills to the Next Level!
You took many of the skills and practices I had superficially been trained on before and took them to new levels. It helped me learn new skills and gain understanding in new and important ways. My approach to the value I can provide to my existing members is increased several levels. They will get better results and I will get greater fulfillment.
Increased my Revenue
I wanted to formally thank you on behalf of UT Entrepreneurs and The University of Tampa for coming to speak to some of our students and EO. I found your presentation highly valuable, in fact, while you were speaking I was drafting an email to my boss, making suggestions on how we can increase our revenue. You were by far one of the most motivational and valuable speakers I have ever heard.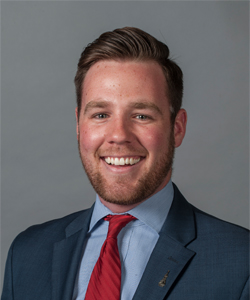 Landed my Largest Client
I wanted to let you know that I have found the information
you shared to be awesome. I have been on several calls since then, and it should turn out to be the largest contract I have landed in about 4 years.
Anyway, I just wanted to let you know that your stuff does work, but more than that, it gives a rejuvenated approach to business development.